What happens when you gather together a thousand bright individuals from across the world and ask them to voice their opinions, come up with initiatives, and pitch their start-up ideas in the presence of an elite group of world leaders and influential figures?

These conversations and more is exactly what the World Youth Forum (WYF) has on their agenda. As a platform built by promising youth, it engages youth from around the globe in an enriching setup, allowing them to exchange views and recommend initiatives to decision-makers and influential figures. It was previously held in three editions and the United Nations Commission for Social Development has recognized these editions of the World Youth Forum in Egypt as an international platform for discussing contemporary youth issues and their role in achieving the 2030 sustainable development agenda.
After a one-year hiatus imposed by the COVID-19 pandemic, young people from 196 countries, together with heads of state, prime ministers, and international dignitaries will once again be back together at the City of Peace to take part in dozens of WYF workshops and events. One of which is the WYF Labs. The WYF Labs inspire and empower youth to create innovative start-ups that would achieve the United Nations Sustainable Development Goals. The forum is a chance for individuals to get engaged with top investors and startup mentors as well as network with influential youth from around the world 一and we're lucky to have that chance.
GooZam, a community of Good Samaritans upholding social good by making life-saving solutions available while solving many other day to day industry problems through technology, was nominated to take part in the 4th edition of the World Youth Forum that took place last January 10-13, 2022 under the auspices of his excellency, President Abdel Fattah El-Sisi in Sharm El-sheikh, Egypt.
Along with this nomination was an opportunity for us to exhibit at the Startup Vein together with 30 other handpicked startups from around the world. We were given a chance to further be heard and seen by pitching our solutions, answering a lot of queries related to our venture, and at the same time recording a lot of observations from the response of the crowd which can be later worked upon to build a better solution.
Our Chief Strategy Officer, Mikee Canaman, was also invited to speak about developing a social mission on a start-up. At Goozam, we have always been about providing quality services, but today, we take an interest in also developing a social mission and how we did this is what she shared with the audience. Launching a start-up, like all other ventures, has a learning curve, but our journey is longer than others. This means confronting the amount of time and resources impact-driven start-ups take which is why Mikee believed in encouraging more impact investors, those who are after creating a better future, not only wealth. Because for a social impact-driven start-up like ours, the return of investment isn't always about the big C such as cash or cheques, it's about change一change that the world really needs. But as much as we wish, good intentions are never really enough, an impact-driven start-up should be backed by data, fueled by the society's pressing problem, and with a business model to anchor on for sustainability.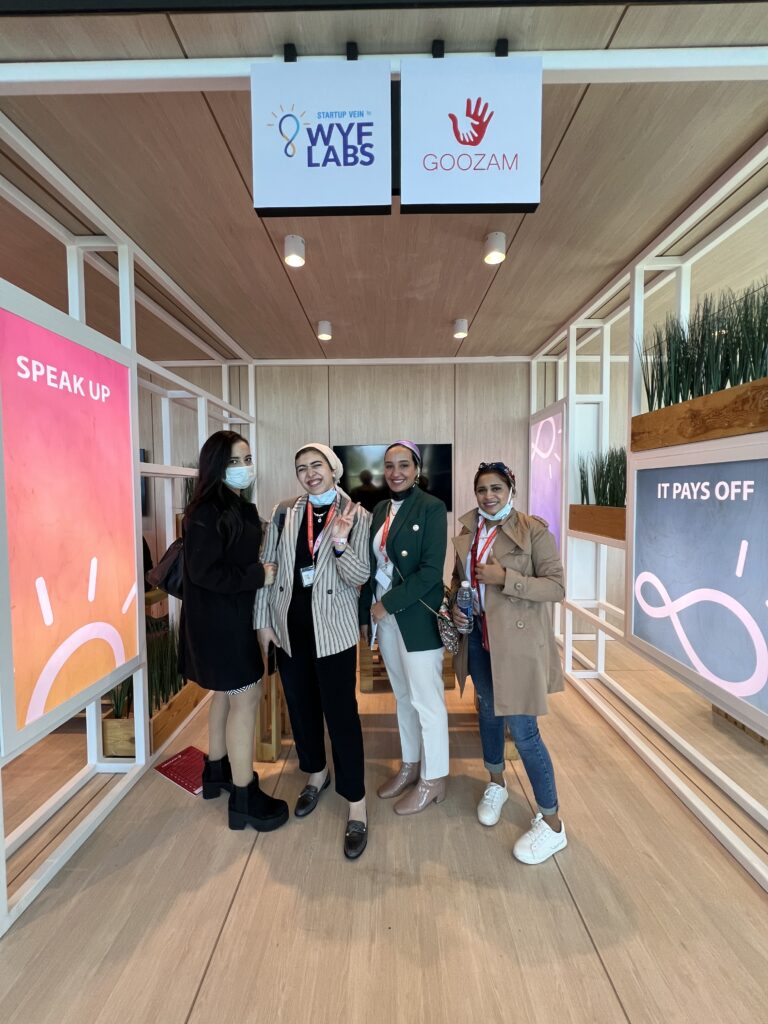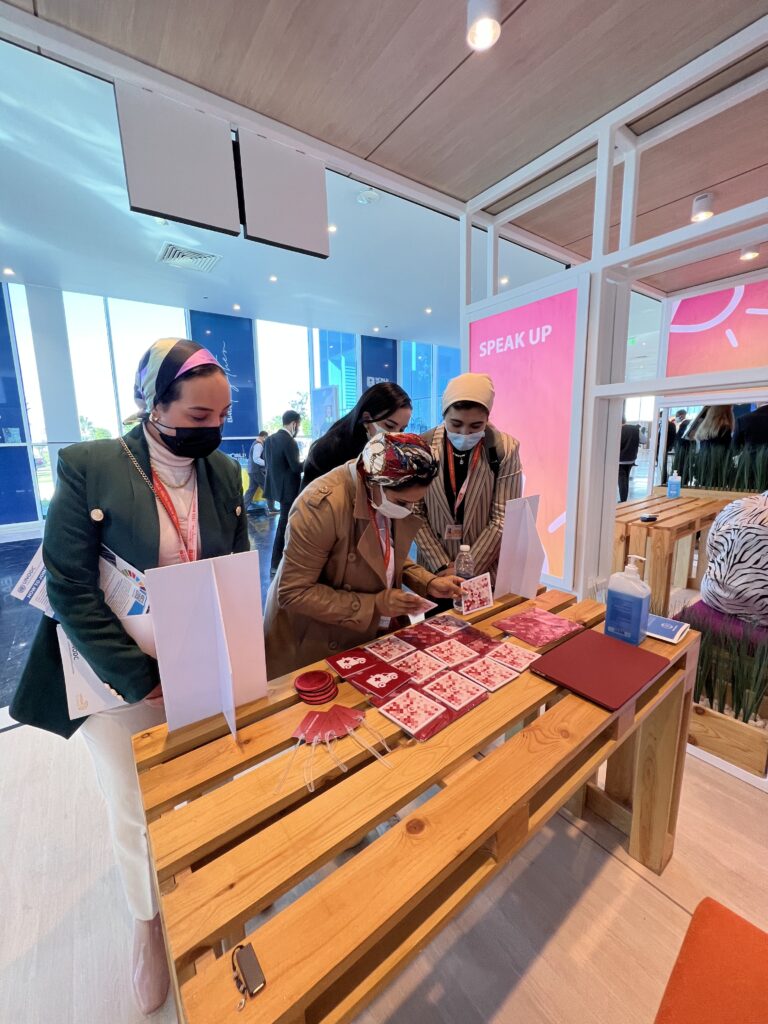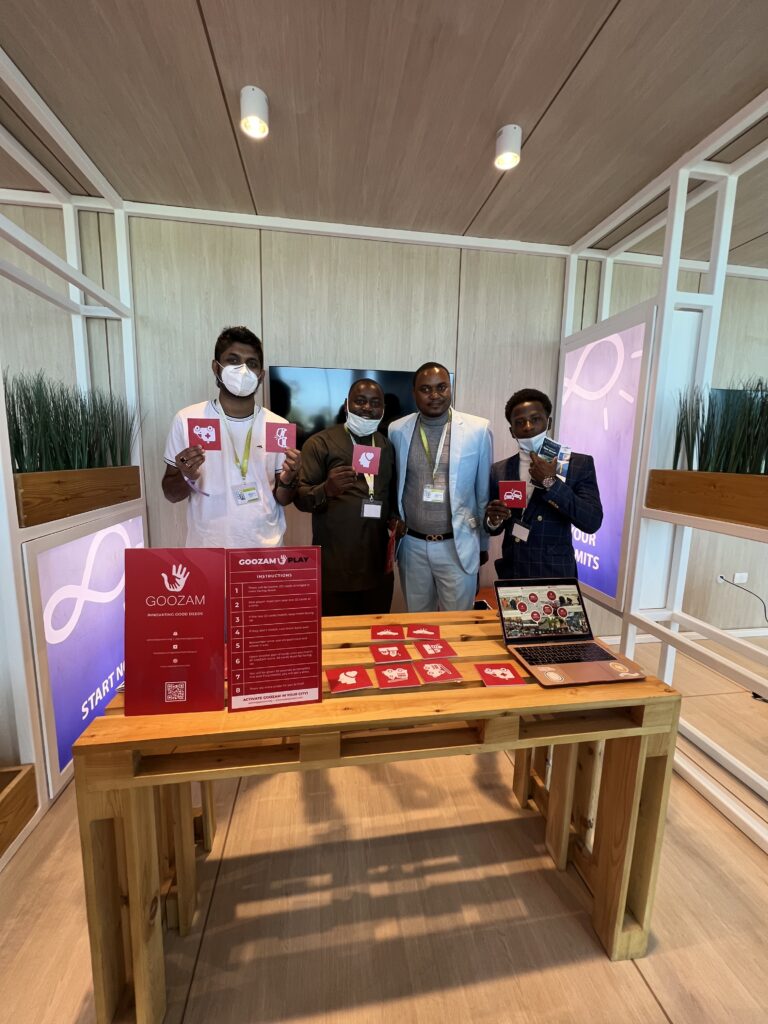 We at GooZam, foster communities. This, we do by helping one city at a time. In fact, we've asked some of our exhibit-goers why there is a need for GooZam around the world and we've summarized it for you. One said, "Maybe it will not reach the rural areas yet, but starting this in big cities is revolutionary." Another told us "Everything to assist you on your day-to-day is in one super app一everything you need help with is in GooZam", while another shared, "Not only does the app allow users to leverage technology during the crisis, but it also creates a community of conscious individuals willing to get trained and be equipped to help."
All these and more reasons for us to go worldwide, but if you ask us why, well, just imagine a city where all call-for-help is heard.
This is why we are bringing with us our impact foci of difference in first response and life-long learning on a social mission to advance cities, improve lives, and innovate good deeds一worldwide!
Join us in this journey and be powered by GooZam!