With the fast-growing delivery sector, it is critical to equip delivery partners with the skills to work safely and confidently in any environment. The ordinary risks undertaken by delivery couriers, like road hazards or scam orders, have only multiplied during the pandemic. Almost every day, our delivery riders are on their motorbikes delivering food. They deal with traffic, changing weather conditions, and sometimes impatient customers who keep sending messages asking when their food will arrive. Still, their plight has become a grim struggle for survival at a time when their services have never been more essential.
GooZam is known for over six years of doing social good, relief operations, and capacity building. They uphold social good by making life-saving solutions available to the community while solving day-to-day industry problems through technology. In these challenging times, they see the need to equip businesses with digital technology and coordinated, and comprehensive strategies that build resilience and bridge digital divides for a post-COVID era.
Last October 20, 2022, GooZam Iloilo held the GooDrivers Onboarding training at WVSU- University Extension and Development Center to equip Community GooDrivers to deliver quality service- no less, and to introduce GooZam Super App.
The App is a community-driven call-for-help platform that builds rapid first-response action for emergency and on-demand services such as online ordering, curbside appointments, parcel delivery, and more. Attended by around 200 delivery riders from all over Iloilo City and Province, this training is the first of its kind.
With a safer city always at the forefront of our mission, our partner, Mr. Ryan John A. Apalacio, from the Land Transportation Office, taught our GooDrivers the basics of road safety. Meanwhile, Ms. Daris Gonzales, founder of GOra Delivery, helped our drivers be more confident about themselves while effectively engaging and responding to their passengers' needs.
To offer users and merchants on the platform the best delivery experience possible, GooZam does whatever it can to allow its drivers to earn a decent living. That means more earning opportunities.
But just how much can GooDrivers make, and what are the ways they can earn even more?
100% TAKE-HOME DELIVERY FREE
GooDrivers get paid for the number of orders you complete per hour. They also get to keep 100% of the delivery fee and tips. We don't take a cut!
SET-A-MEETING COMMISSIONS
Connections are an important part of our growing community, so we'd love to thank our GooDrivers, who help make GooZam great! We offer our GooDrivers the opportunity to receive commissions by setting us up in a meeting with potential clients.
BRAND AMBASSADOR INCENTIVES
As our primary representative out in the field, we focus on our riders' value to deliver an overall brand experience. GooDrivers who consistently improve brand loyalty and spread the good word about GooZam will be considered ambassadors. They will be receiving minimum wage on top of a guaranteed 100% take-home delivery fee and set-a-meeting commissions.
GooZam opens up another opportunity for our riders to earn while helping them have a stronger awareness of road safety considerations and inculcating the best practices for customer service.
"Madamo ni siya mabuligan nga mga riders," said Mark Tagabuen of Jaro, Iloilo City. But for Jefferson Kam, the best part of the program was free food— and we don't disagree!
The remarkable work and sacrifice of our GooDrivers are tantamount to their heroism. They have allowed conveniences to be possible for their consumers during difficult times, helped keep the economy alive, and built a brighter future for themselves and their families.
---
Our endless appreciation for all their efforts can never be quantified. Still, through this opportunity and training, we want to show them how grateful we are for their 5-star service, dedication, and heroic acts, especially during the pandemic. As the demand for delivery services grows during this critical period when more consumers are staying at home, our partners in answering this call for help have likewise grown.
So rest easy, Iloilo. Your GooDrivers are ready to outserve. ?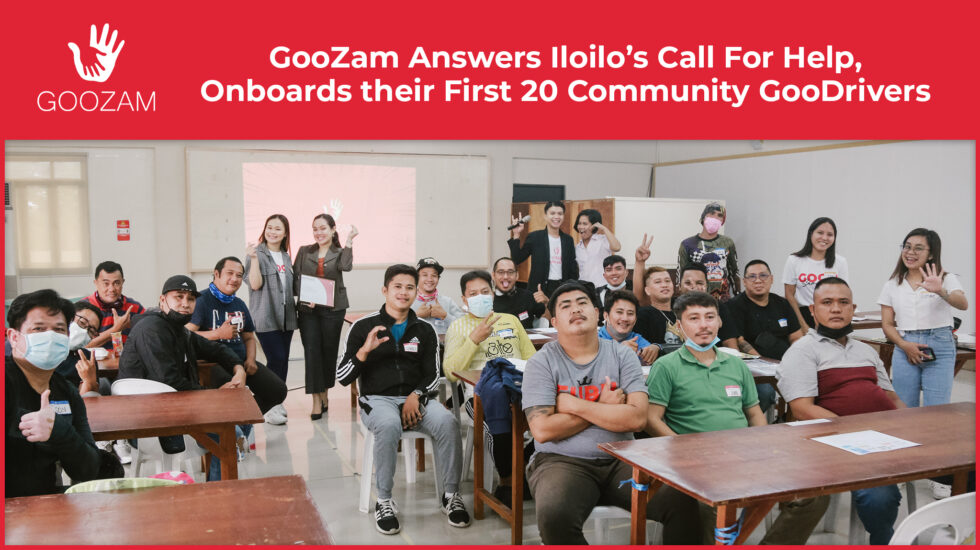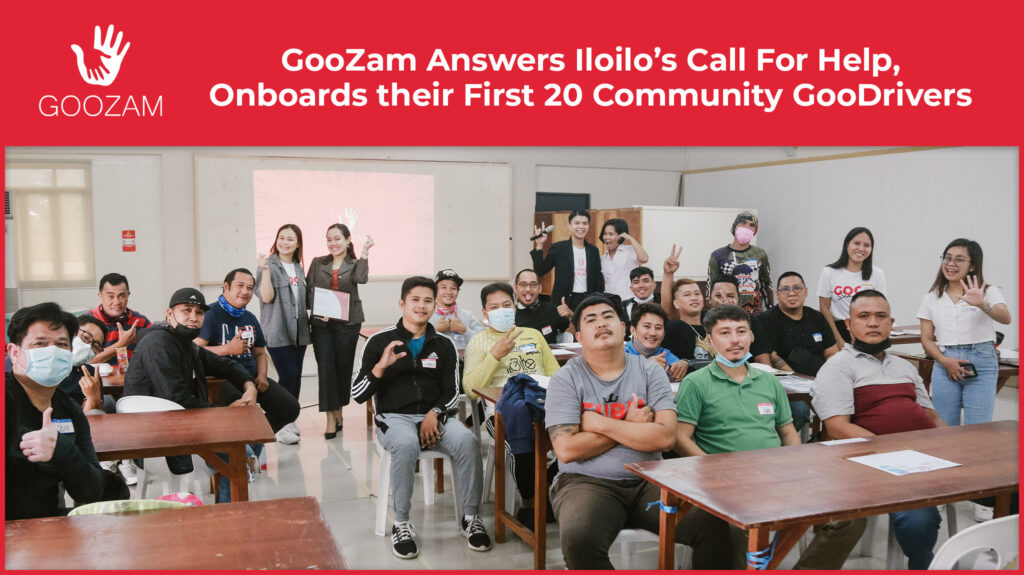 Follow us on Facebook! facebook.com/goozamiloilo